Double Celebration at Tudor
16th February 2017

Company News
Tudor, the Leicester based specialist bookbinders, are celebrating 25 years of print finishing, bookbinding and book restoration.  
The company began in 1992 on Avenue Road Extension in the centre of Leicester, with a staff of four. Director Ian Chamberlain and Works Manager Michael Weston, have been ever-present.  
Tudor moved to its' present location in Wigston as the company expanded, currently employing 18 staff.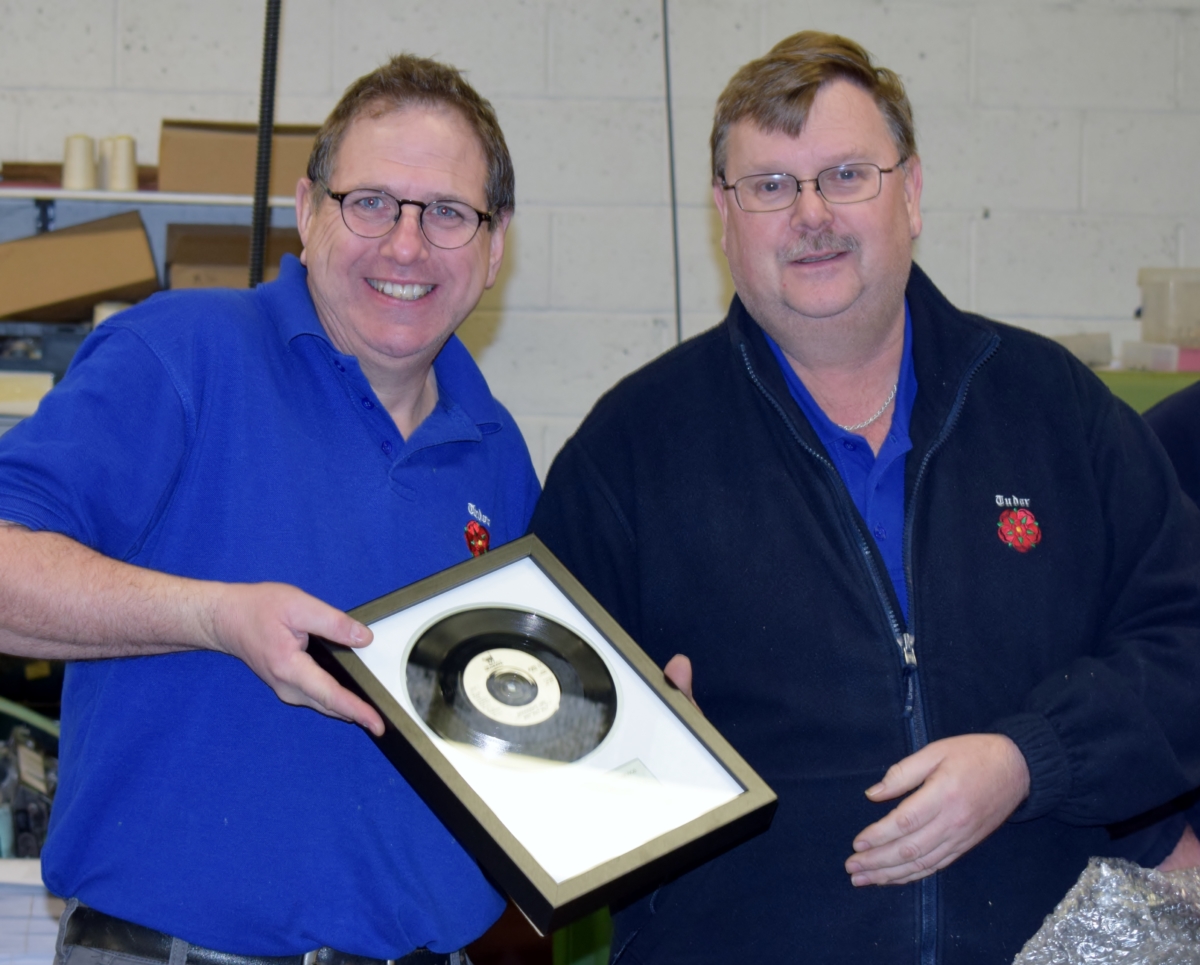 To mark the occasion Ian Chamberlain presented Mick with a specially produced mounted vinyl record of the single that was number 1 in the singles charts on the 10th February 1992 – "Goodnight Girl" by Wet, Wet, Wet. The company have also booked hospitality tickets at Leicester City Football Club for Mick and his wife, Julie, who also works at Tudor.
Mick, in turn, gave the two Directors a bottle of Champagne each, to mark the day