Radio Leicester & Pudsey at Tudor
16th November 2017

Company News
Radio Leicester reporter Helen McCarthy visited Tudor this morning to see Tudor binding their Children in Need Food Friday books, which will soon be on sale.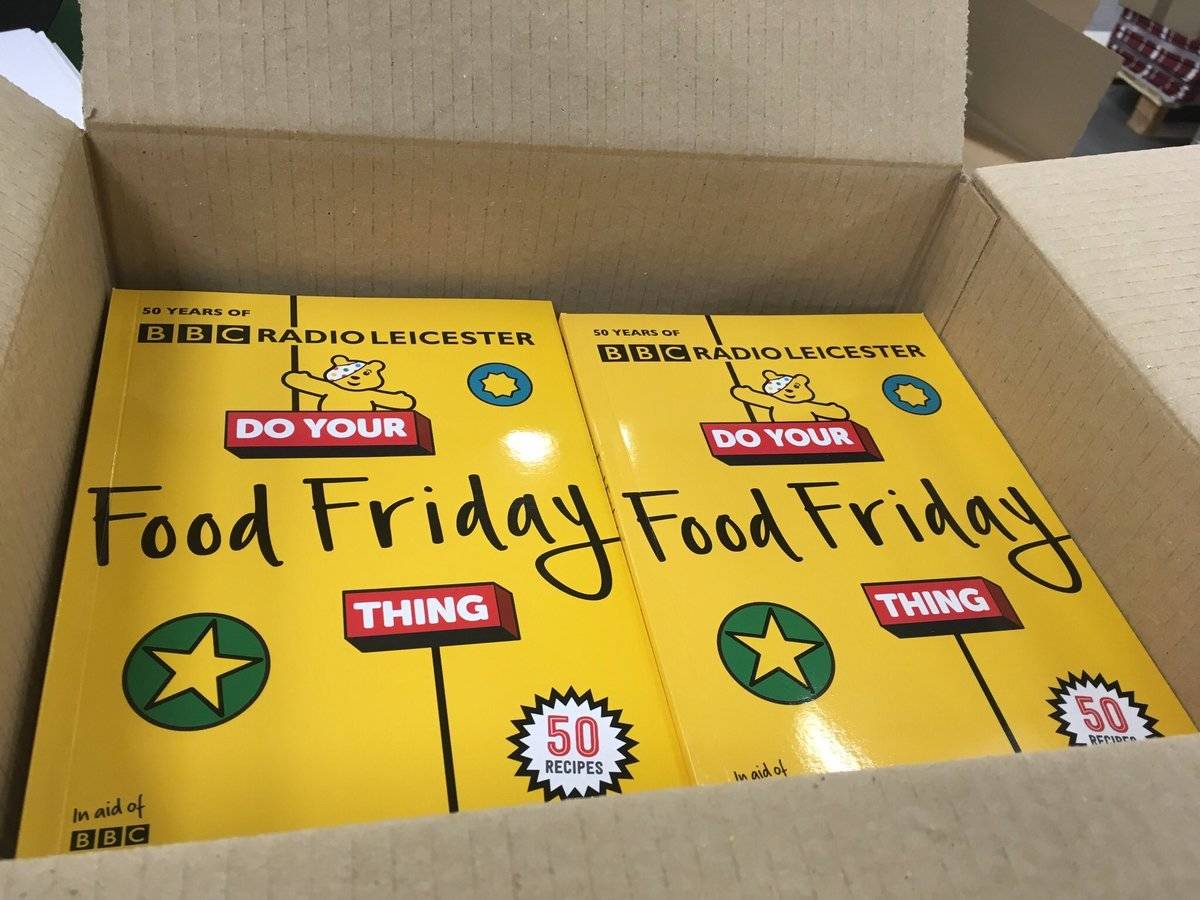 Ian was asked by Jon Collins of Chartwell Press in Leicester, to help out by binding the books, which he agreed to without hesitating.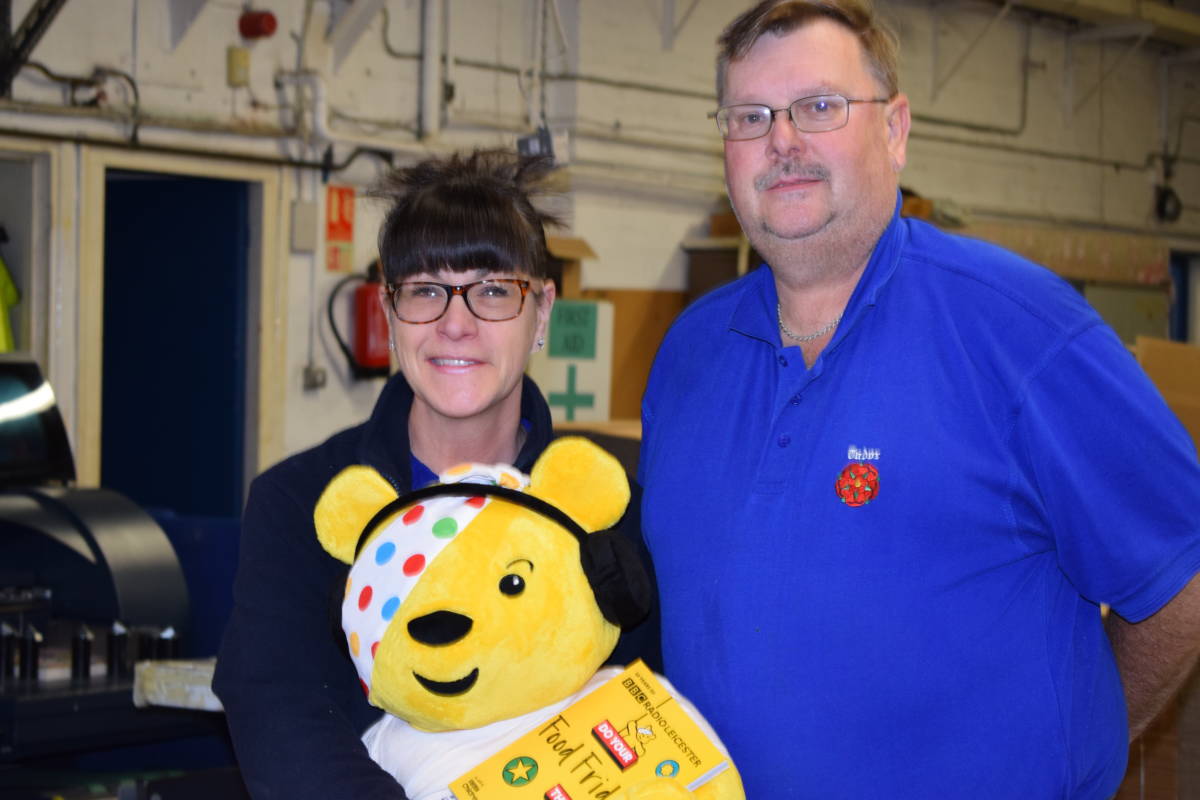 Ian & supervisor Debbie Hartwell, were on hand to talk Helen through what was happening, live on air, and then Debbie bought the first book.